Snap 11
Our brain processes images 60,000 times faster than text. That's why!
Ashampoo Snap 11 is the fastest and most flexible solution to capture, edit and share anything on your screen as screenshots or videos. Quick snapshot, video recording or technical documentation, Ashampoo Snap 11 has got the tools you need to get the job done quickly and in style!
Save videos and images from the internet
The Internet is filled with fascinating images, texts and videos. Ashampoo Snap 11 makes it easy to capture what you like! Save image and videos and edit them to your liking! Anything you see on your screen, Snap can capture!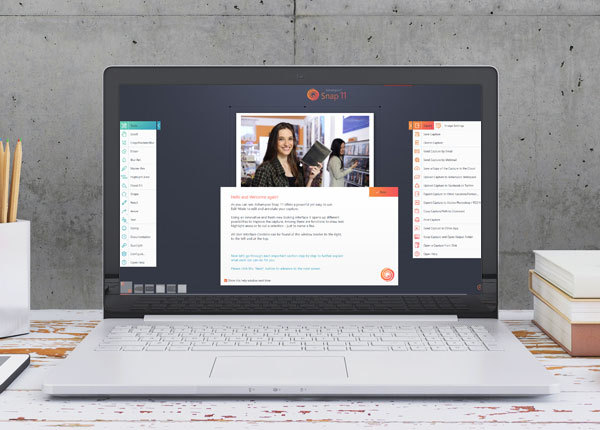 Share with ease
Would you like to share your images and videos with friends and family or upload them to social networks? Ashampoo Snap 11 shares your files across all popular online and cloud services, including Twitter, Facebook, Dropbox, OneDrive, Google Drive etc. Want an even simpler way? For an even simpler way, upload your files to Ashampoo Webspace for free. Naturally, you can always email your files as well, if all else fails.
Share information more quickly and save time
A picture is worth a thousand words and helps explain even the most difficult topics. Our brains can process visual information faster and recall it more rapidly! Ashampoo Snap 11 allows you to add comments and illustrations to your images to get to the point swiftly. Point out specific details, draw attention to errors or highlight essential passages with ease. Go try it out today. You'll be amazed how many lines of text you can save with the help of annotated visuals!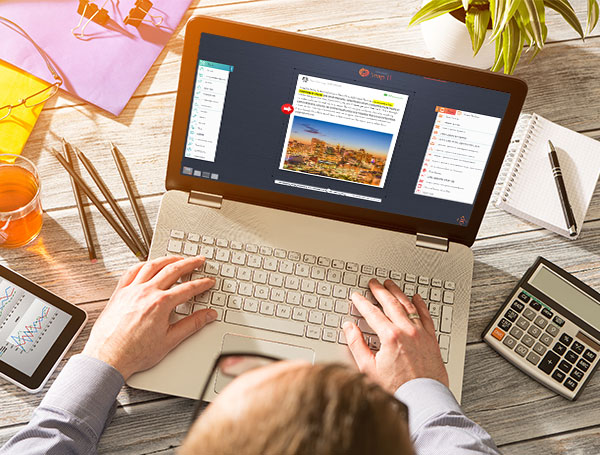 Always the right video for the job
Creating instructional videos or documentaries is a breeze with Ashampoo Snap 11. Recordings are live-annotable with texts, drawings and voice narration. For added clarity, mouse clicks and key strokes can be visualized and watermarks added to protect your IP. Add webcam live feeds and you'll have yourself a masterpiece in no time.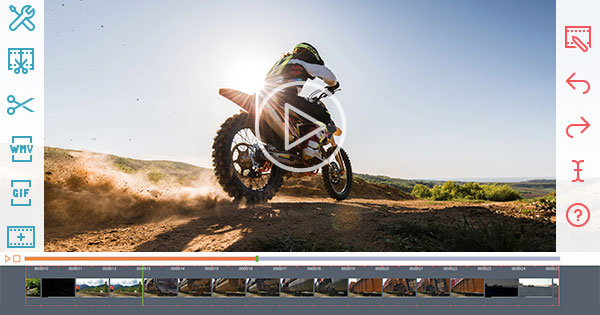 Perfect for multi-resolution and multi-display environments
Ashampoo Snap 11 fully supports multi-display setups, even with different resolution and DPI combinations, e.g. mixed Full HD and 4K environments. It's smooth sailing for beginners and professionals alike!
Create GIFs in a flash
Small animated GIFs are still very popular on the Internet. Ashampoo Snap 11 creates GIFs from any movie clip. All it takes is a few clicks!
Record games in high-quality
Ashampoo Snap 11 takes perfect screenshots of your games, even in fullscreen mode. Capture your 2D and 3D fullscreen adventures in resolutions up to 4K!
A new team
We've created a new team of specialists to drive the development of our number one screenshot application forward! From now on, suggestions and feature requests will be implemented quicker to create the perfect solution for you. Get ready for the next generation of screen capturing!
Fast and easy video cutting
Not every recording is an instant success. Ashampoo Snap 11 helps you keep the good scenes and get rid of the bad scenes, or ads. You can even save your recordings to individual episodes at the click of a button. Whether you're just capturing the moment or you're creating a high-quality presentation, this recording software has got you covered!
Smart and comfortable to use
Ashampoo Snap 11 does the heavy lifting for you. Automatic numbering, smart optical character recognition for 7 world languages and time-delayed recording will help you make the most of your images. Put the spotlight on noteworthy sections, obfuscate sensitive information or highlight individual passages. This is the screenshot maker for you!
Simply the best for your photos!
Ashampoo offers a wide selection of high-quality multimedia applications. Ashampoo® Photo Optimizer 7 features automatic image optimization for great results instantly but also supports professional fine-tuning of white balance and contrast spreads! If you're looking for a simple way to create stunning slideshows, look no further than Ashampoo® Slideshow Studio HD 4. A wealth of effects, transitions and sounds will turn your images into truly memorable visual experiences. Need a greeting or invitation card? Try Ashampoo® Photo Card 2. Numerous templates for every occasion and built-in image editing tools will help you produce elegant results in no time!
Our premium Windows screenshot program for images and videos
New look, great familiar handling: Ashampoo Snap 11 features a completely overhauled user interface with sharp icons and togglable text descriptions for each toolbar item! Sound card access has been improved and lossless high-quality audio recordings are now possible. High-res 4K capturing has been enhanced, with optimized settings that require no manual tweaking for superior results. Enjoy perfect screenshots and videos every time!
| | |
| --- | --- |
| Capture modes |   |
| New operating concept | |
| Absolute visual clarity during recording and editing | |
| Create screenshots of 3D fullscreen games | |
| Additional fixed window sizes | |
| Auto-insert watermarks | |
| Instantly capture all visible desktop windows as objects | |
| Use color picker to capture colors across applications | |
| Create timed captures | |
| Create collages from multiple screenshots | |
| Windows 8 support, capture new user interface | |
| Full 32bit transparency support (RGBA) | |
| Capture menus | |
| Video capturing |   |
| Top-of-the-line sound recordings | |
| New codecs for better video quality | |
| Optimized automatic settings | |
| More customizable WMV recordings | |
| Create screenshots of 3D fullscreen games | |
| Cut videos | |
| Save videos as individual episodes | |
| Join video files | |
| Improved watermarking with live preview | |
| Turn video cuts into animated GIFs | |
| Enhanced recording of audio tracks | |
| Resolutions up to 4K | |
| Live edit video recordings with text and pen annotations | |
| Display keyboard input during video recordings | |
| Movable capture window during video recordings | |
| Provide comments with microphone during webcam recording | |
| Freely adjust webcam display position and size | |
| Record webcam during video captures | |
| Simplified handling for video and mouse effects | |
| New video capture control bar | |
| Improved MP4/WMV playback based on new Windows Media Foundation | |
| Timed video capturing | |
| Use counter to limit recording length | |
| Pause and continue recordings | |
| View length of recording | |
| Real-time adjust capture area during recording | |
| Capture webcam | |
| Add mouse click effects | |
| OCR |   |
| Text recognition support for 6 languages (English, French, German, Spanish, Turkish, Russian) | |
| New text recognition language: Japanese | |
| Extract text from images with text recognition | |
| Use OCR to create text objects and copy to system clipboard | |
| Improved handling |   |
| More intuitive settings dialogs | |
| Speed improvements across all program areas | |
| Capture multiple monitors up to 4k resolution | |
| Add origin (URL) to images | |
| Include origin (URL) in image metadata | |
| New hotkeys and screenshot settings | |
| Capture system clipboard images that were copied in a browser window | |
| Create animated GIFs, e.g. for memes | |
| User-defined hotkeys for various functions | |
| Optimized for current processors | |
| Extended selection options for multi-display environments | |
| Position selections with cursor keys | |
| Ultra-smooth workflow with 1-click operations and optimized drawing routines | |
| All objects/settings remain editable thanks to smart background versioning | |
| Smarter work environment with intelligent background versioning for maximum file safety | |
| Enhanced PDF support through Windows Server compatible PDF engine | |
| More performance through multi-core support | |
| Ashampoo Snap webspace |   |
| Video auto-resizing for extreme display resolutions | |
| Include origin (URL) in emailed images (only Outlook) | |
| Export all objects to Photoshop | |
| Integrate external applications for image editing and processing | |
| Auto-resize images before sending | |
| Supports WEBP as output format | |
| Set custom application for PSD files | |
| Print multiple files at once | |
| Upload to Dropbox, Google Drive and Microsoft Sky Drive | |
| Export to JXR and PSD with layers for easy interchangeability | |
| Upload to Ashampoo Web and share unique internet links, now with support for videos | |
| Send as email, Use browser-based email clients (Google Mail, Yahoo Mail, Mail.ru) | |
| Integrated Ashampoo webspace uploader | |
| Editing mode |   |
| Full DPI awareness | |
| Free display selection for edit mode | |
| Movable and minimizable edit window | |
| Highlight effect with image analysis | |
| New formatting options for numbered buttons | |
| Work with different DPI settings across multiple displays | |
| Copy objects to system clipboard while in edit mode | |
| Copy objects between screenshots | |
| Work with curved arrows and lines for maximum flexibility | |
| Support for different cursor styles | |
| Exit edit mode even with multiple open projects | |
| Insert locally saved images into screenshots | |
| Improved object scaling during size adjustments | |
| Enhanced filling tool with new transparency and tolerance settings | |
| Clone objects for simple reuse | |
| Select from various pre-defined harmonious color/style configurations with live previews | |
| Work faster with 1-click object selection/deselection | |
| Edit and add custom color/style configurations for quick access | |
| Use quick editing to add/edit text elements at a single click/keystroke | |
| Draw continous lines with the point-line tool | |
| Apply gradients to many objects | |
| Quickly select suitable effects with live previews | |
| Select screenshot colors with color picker | |
Operating System
Windows® 10, Windows® 8, Windows® 7
Computer:
Any computer that supports the above operating systems.
Other:
An Internet connection is required to activate the program. The program license is verified repeatedly at regular intervals.